Retreat Spa and Health Club
A haven for the body and the soul, the Retreat Spa offers guests not only moments of tranquility and means of relaxation but a menu of spa and fitness amenities and treatments to improve personal well-being.
Emphasizing natural beauty and healthy living, the spa provides access to an array of spa treatments, gym facilities and equipment as well as a pool, Jacuzzi, steam room, and sauna. The spa's three professional salons include N Bar (a nail salon), 1847 (for men), and Jet Set (a hair salon for women).

Our international team of qualified Spa therapists will ensure that you receive a warm welcome and the utmost care and attention throughout your spa experience. Choose from our variety of holistic and specialized treatments on offer. Relax, recharge and indulge at Retreat spa with a number of superb promotions on offer.
Whether you are looking to while away the afternoon with a traditional Rasul Mud treatment or looking to cool down with a luxurious Massage and Express Facial, then Retreat Spa is the place to go!
Nestled on the 4th floor of Grosvenor House Dubai, Retreat Spa is a heavenly escape to indulgence designed to ensure that daily stresses whittle away, leaving the mind, body and soul completely relaxed following the experience of any of the holistic treatments on offer.
Providing an unsurpassed and balanced approach to wellness, the spa is a source of tranquility, the gym invigoration and the terrace pool complete relaxation.
It is no wonder that the Retreat Spa is known as a real treat for the all the senses.
Special Offers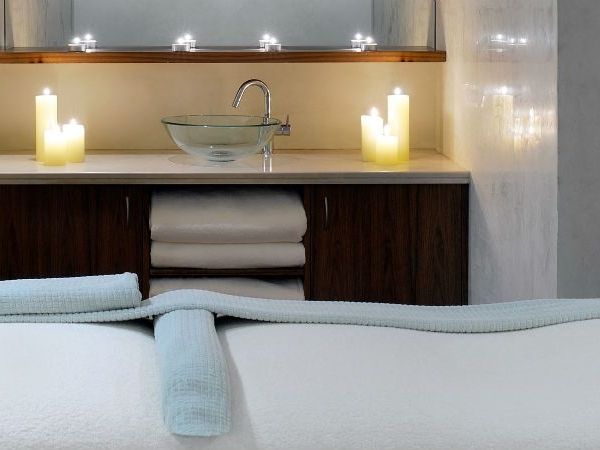 Experience a unique haven for the body and soul. Indulge in our Special Spring Spa Offers Learn More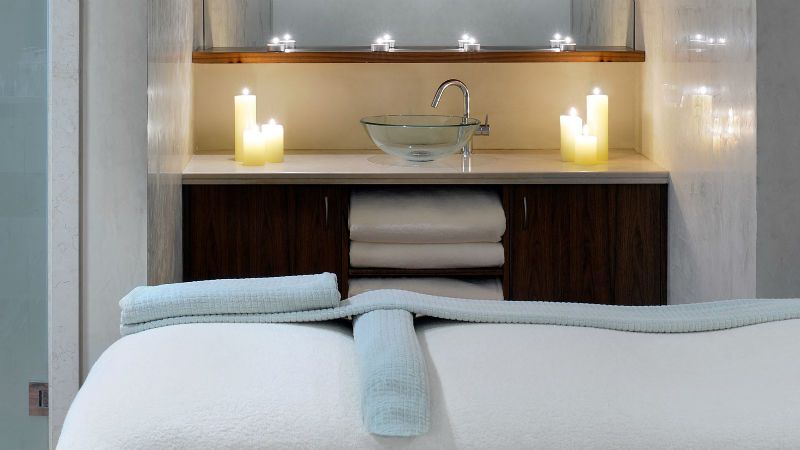 SPRING SPA SPECIALS
Treat yourself this Spring to a rejuvenating spa experience at Retreat Spa, Grosvenor House Dubai. Relax and reveal a brighter new you, with a luxurious offering of limited edition treatments including the Retreat Signature Package and the Anne Semonin Package that includes a Full Body Massage to ease muscles followed by a Personalised Facial.

Morning Treat
Enjoy 10% discount off any treatment (minimum 60 minutes) and take advantage of a 20% discount when you purchase any two treatments (minimum 60 minutes each) between 9am to 1pm daily.

Retreat Signature Package
Immerse yourself into a classic Middle Eastern Experience with a detoxifying Rasul Clay Body Treatment or Scrub to purify the skin followed by an invigorating Arabian Jewel Body Massage to relieve tension and clear the mind.
1hr 45 min / Dhs 580

Romantic Escape by Phytomer
Treat your skin to a nourishing and illuminating Satin Shimmer Scrub or revel in a Marine Body Wrap guaranteed to leave your skin feeling radiant. Next, ease stresses with a Full Body Massage or a special personalised Facial tailored to your complexion for that dewy, flawless look.
2hrs / Dhs 800

Anne Semonin Skin Renewal
Enjoy the Anne Semonin Top to Toe Massage to refresh skin and muscles followed by a tailor-made Facial to cleanse and nourish tired looking skin. Leave feeling on top of the world with a special gift from us.
2hr / Dhs 800

VIE Collection Ultimate Luxury
Treat yourself and book any luxurious VIE Collection treatment to indulge in the signature ingredients and experiences from the VIE collection and receive a 50-minute Top to Toe Massage to de-stress and ease every day tensions.
Explore here
Packages are available from 1st March 2017 until 30th April 2017. Offers are subject to change. Offers include the use of Steam, Sauna and Jacuzzi prior or after the treatment. This offer cannot be used in conjunction with any other promotion or discounts. To book treatments and for more information, please visit us at the "Retreat" Spa, located at 4th Floor of Grosvenor House Tower One, or contact us on Tel: 04 3998888 ext. number 6761/6762
From 375 AED only, spend the day at the Retreat Pool and Health Bar. Learn More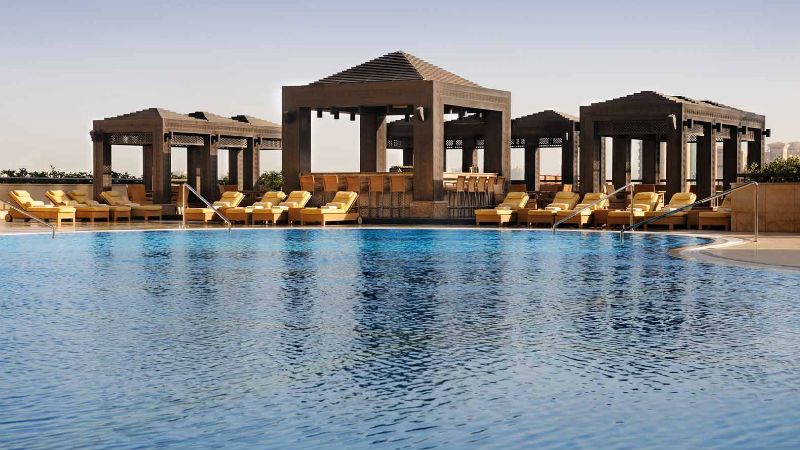 Day Package At Retreat Pool And Health Bar
-Swimming Pool
-Spa (Sauna, Steam and Jacuzzi)
-Gym
-*Food and Beverage voucher worth 75 AED at Retreat Health Bar
-*Complimentary 30 mins Back Massage at Retreat Spa
Book Now
To book or for more information, please visit us at the Retreat Spa and Health Club, located on the 4th floor in the Grosvenor House or contact us on Tel: 04 399 6761 or Email us on Retreat.GrosvenorHouse@luxurycollection.com
Reception: 6:15 AM - 10:30 PM
Swimming Pool: Summer Timings -7 AM - 9 PM; Winter Timings -8 AM - 8 PM
Spa Treatments: 8 AM - 10 PM
Gym: 6:15 AM - 10:30 PM
Sauna, Steam Room and Jacuzzi: 6:15 AM - 10:30 PM