Get to know the Retreat Spa & Health Club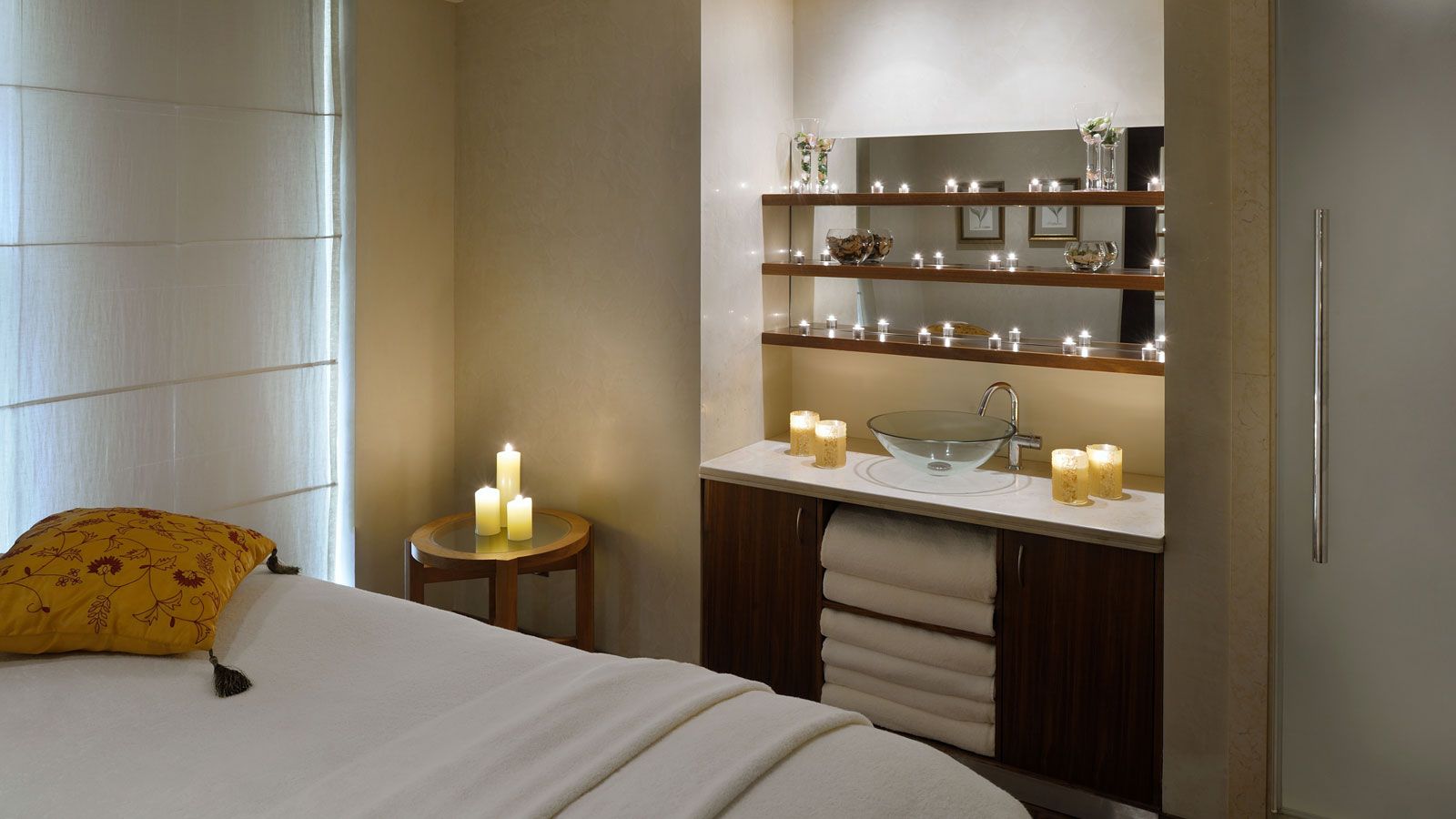 The Retreat Health & Spa on the 4th floor of Grosvenor House Dubai is designed as a tranquil haven, where the mind and body can be nurtured in a setting of insouciant luxury.
From the moment guests set foot on the dedicated spa floor, the air is filled with subtle scents and calming visual images. Carved pedestal candle holders, artfully decorated with palm leaves and wild flowers provide subtle lighting, while soothing music instills inner calm.

After checking in, guests are shown into the spa's changing area with handsome dark wood lockers containing all the amenities required for a day of indulgent pampering. Once changed into a comfortable robe, time in the pure white relaxation room allows a gentle transition into the spa environment. Here, complimentary mineral water, fresh fruit skewers and a facial spray are on hand to refresh and revive.
Within the spa, seven treatment rooms offer a full range of facial and body treatments using exclusive Phytomer products. To bring individual fragrance to the space, five of the rooms named after flowers: Magnolia, Lily of the Valley, Lavender, Freesia, Rose and Honeysuckle are filled daily with its namesake's fresh blooms. The opulent Rasul Room authentically combines ancient Turkish mud treatments with the comforts of modern technology.
The Retreat's inner sanctum, a wet area includes a Jacuzzi, steam room and sauna to soothe away lingering tension and stress. Great effort has been made to ensure optimum levels of comfort with ergonomically designed beds of green mosaic, warmed to body temperature. Throughout the area, fragrant tea lights offer subtle ambient lighting. An ornate centrepiece doubles as an ice machine and provides the perfect aid for cooling down between sessions.
Elsewhere in the spa area, a state-of-the-art gym offers the latest cardiovascular equipment by industry leaders Life Fitness in addition to a comprehensive range of weight machines. Full-time professional trainers are on hand throughout the day to advise and motivate in this airy, light-flooded space with large windows overlooking the tranquil pool area.

To round off the perfect day, the Retreat Pool and Health Bar is also located on the fourth floor. The restaurant serves a rejuvenating selection of healthy juices, smoothies, sports drinks as well as a tasty, health-conscious menu of salads and light dishes.